Cocktails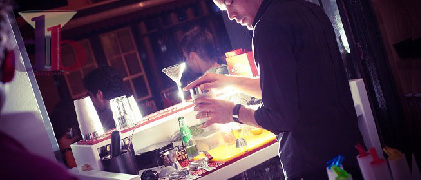 What's a cocktail?
A cocktail is an alcoholic mixed drink that contains three or more ingredients, at least one of the ingredients must be a spirit, one sweet/sugary and one sour/bitter.
There are as many proposed origins for the word as there are girlie-drinks in a fern bar. The first recorded use of "cocktail" was in 1806, and it seems fairly accepted that it is of American origin.
Classic cocktails
There are many cocktails and mixed drinks that can be made, but there are a handful that are necessary to building a true, classic cocktail experience. I am making a distinction in this list between cocktails and mixed drinks. Cocktails by definition are "composed of spirits of any kind, sugar, water and bitters" and are typically served neat or short and on the rocks. That is what you will find below and many of them are classic cocktails that have been served for a century or more..
---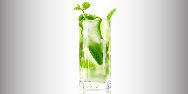 Mojito
INGREDIENTS
>light rum
>lime
>simple syrup
>mint leavesclub soda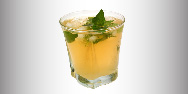 Mint Julep
INGREDIENTS
>bourbon
>sprigs of mint
>sugar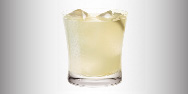 White Russian
INGREDIENTS
>vodka
>coffee liqueur
>heavy cream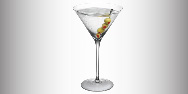 Dirty Martini
INGREDIENTS
>gin
>dry vermouth
>olive juice
>green olives stuffed with blue cheese